Entertainment
Here's What You Need To Know Before 'Parks & Recreation' Returns
"Parks and Recreation" returns for its seventh and (sadly) final season on Tuesday night. It's a bittersweet feeling, but at least we'll get a double dose of the gang in back-to-back episodes each week.
Before you get too excited and jump right into the new episode, you'll probably want a refresher on where Season 6 left off. Here's what happened:
The Unity concert was amazing


Image via Tumblr
The "Parks" gang pulled off an awesome Pawnee/Eagleton Unity concert with an impressive lineup of performers. Ginuwine, aka Donna's cousin, showed up to dedicate "Pony" to Lil Sebastian as a hologram of the beloved mini-horse popped up on stage. The Decemberists, Wilco's Jeff Tweedy, Yo La Tengo and Letters to Cleo also performed — the latter much to Ben's excitement.
Duke Silver made an appearance

This was EPIC, to say the least. And even better than Duke's playing smooth jazz notes were the faces made by Ben and Leslie when they realized who was behind the saxophone.
Mouse Rat reunited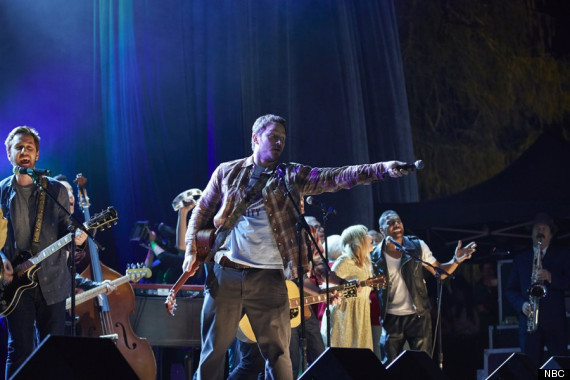 We, like every other Pawnee/Eagleton kid, love Johnny Karate, but Mouse Rat (formerly Scarecrow Boat) was where it all began. Andy got his wish to bring the band back together, and it was beautiful.
Leslie met Michelle Obama


Image via Tumblr
We're not sure what was better, the First Lady making a cameo or Leslie's reaction to bumping into the First Lady in the hallway. Now that the FLOTUS and Joe Biden have made cameos, we can only expect/hope for the POTUS to show up this season, right? Make it happen, Michael Schur!
Leslie took the National Parks job
After nearly unending amounts of indecision, Leslie finally chose to take the job as the Midwest Regional Director of the National Parks Service. But she also figured out a way to stay in Pawnee instead of moving to Chicago (and thank god or else her quote on that statue would've been super awkward). Thanks to Ron remodeling the third floor of City Hall, Leslie was able to do her new job from her favorite city.
Oh wait, are we forgetting something else … Hm something else important happened, right?
THREE YEARS LATER …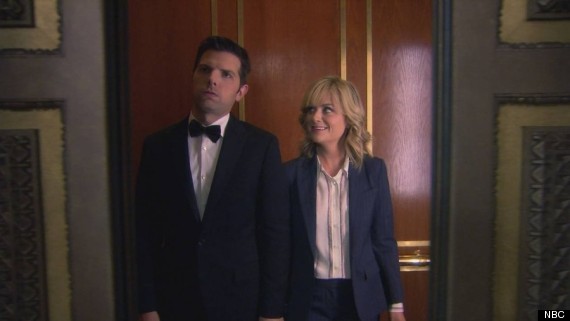 OH YEAH, "Parks" decided to skip THREE YEARS INTO THE FUTURE, and thus nearly give us a heart attack. In 2017, we see a very busy Leslie in action (and with bangs!) on the third floor of City Council.
Image via Tumblr
Jon Hamm shows up, who Leslie fires because he is apparently a worse employee than Gary/Jerry/Larry/Terry (wow). We briefly meet Leslie and Ben's triplets (!!) who are being watched by April and Andy (who's still injuring himself). The family had to cancel a trip to South Dakota (why?), Ben is all dressed up for some mysterious event, and Leslie is in the middle of some sort of media lockdown. That's all we know. Hopefully, we'll get some answers — and find out where Donna, Ron and Tom are in the Season 7 premiere.
The final season of "Parks and Recreation" premieres Tuesday, Jan. 13 at 8:00 p.m. ET on NBC.