Entertainment
Kim Kardashian's BFF Is Launching A Shake Shack Rival
Before he was palling around with Kim and crew on "Keeping Up with The Kardashians," Jonathan Cheban had a dream: to open a burger joint.
"I have actually been dying to do burgers for literally 13 years," Cheban said in a phone interview with The Huffington Post on Thursday. He's about to get his chance: The first location of Cheban's new restaurant, Burger Bandit, is slated to open in the Long Island town of Lynbrook "any day now," he said, once the final permits come through.
Cheban — known to viewers of the Kardashian reality show franchise as the guy with dark, wispy hair who helped Kim set her mother up on a date and sightsee in London — is entering a crowded market. From Shake Shack to Five Guys to In-N-Out to now even McDonald's, there are dozens of chains trying to offer diners a well-cooked burger with their choice of fresh toppings, cheeses and an assortment of special sauces. But despite all these options, Cheban said, "sometimes I just wander around the city and I just can't find a good burger."
That's why Cheban, who also owns multiple sushi restaurants, is adding his own flair to the burger chain concept.
Burger Bandit's patties are smaller than a typical burger, but bigger than sliders. And at less than $3 a pop, Cheban expects that diners will be able to order two and mix and match toppings, which include bacon mayonnaise as well as the eatery's own special burger sauce and more traditional fixings such as tomatoes and cheese.
"It has a lot of my influence," Cheban said of Burger Bandit. As a fast-food lover, the author of a food and gossip site called the Dishh and the self-proclaimed "Kanye West of Food," Cheban has some strong opinions on what makes the perfect burger joint.
Though he loves Shake Shack, Cheban said, "I'm not going to stand in line for that, I just don't have time for that." He appreciates the quality product offered at Five Guys, but said that eating in the chain's bare-bones restaurants makes him feel "like I'm going to jail a little bit."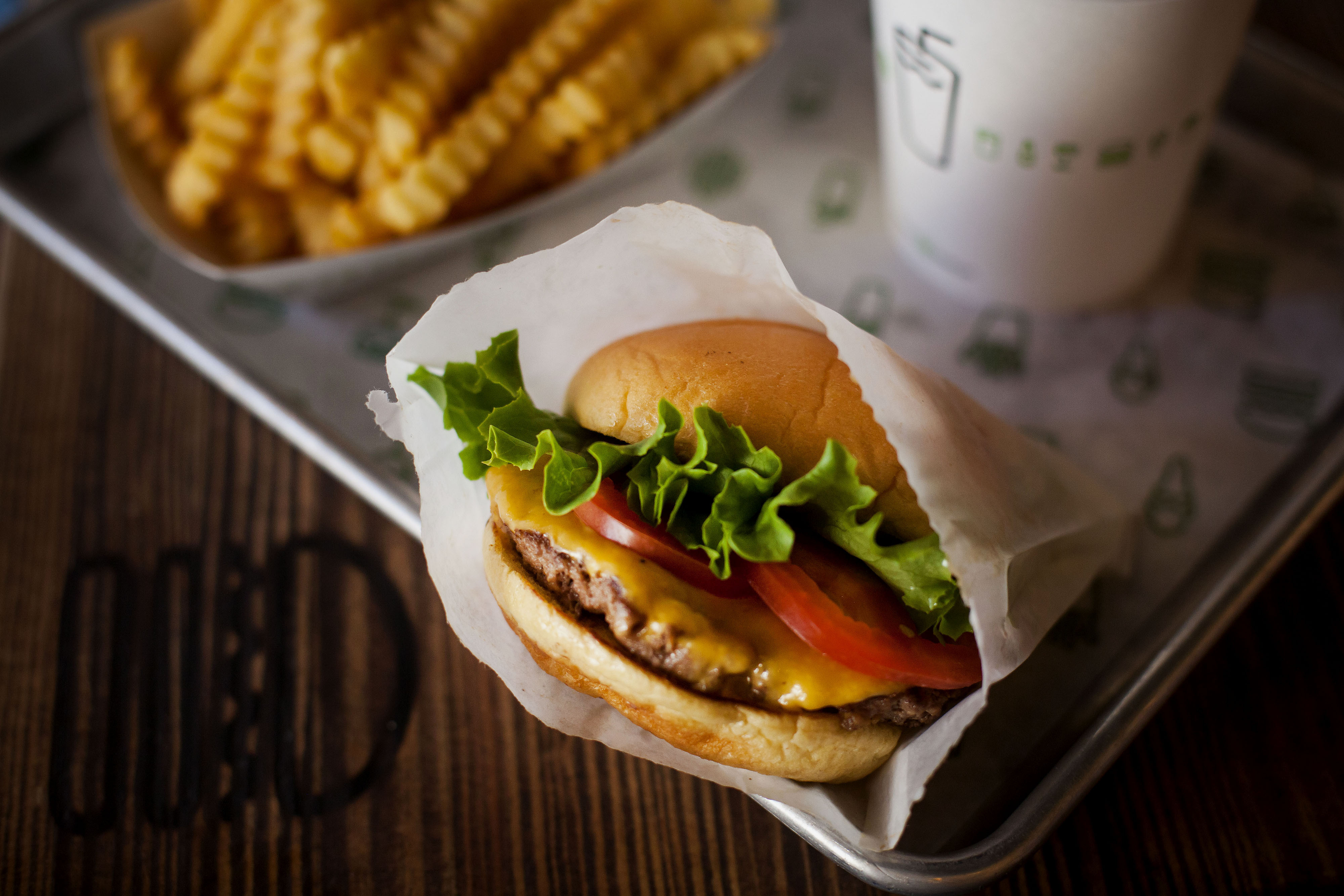 A burger from Shake Shack, which announced last month that it will go public.
Cheban said the burgers he finds among the least desirable are the fancy ones with things like caviar on top and jalapenos inside. "I can't stand it," Cheban said. "I love burgers and I love simple burgers. If the burger is good you don't need to cover it up with lots of stuff."
He said he envisions Burger Bandit as a faster, cheaper version of Shake Shack, and wants it to be a place that gets ordinary customers from "the street," such as local high school kids. That's one reason he and his partner are opening their flagship restaurant on Long Island, across the street from a movie theater, instead of in the tony areas of New York or Los Angeles.
"Manhattan is too critical, and they like to take you down before they bring you up," said Cheban, who has also worked as a prominent publicist. "I really…