Entertainment
Kimberly Henderson, The Mom From Viral Lullaby Video, Releases Touching Ballad
Just last month, single mom Kimberly Henderson took the Internet by storm with her breathtaking lullaby cover of Whitney Houston's "How Will I Know." After whirlwind few weeks of viral fame, the 26-year-old has released a new original song:
"Tiny Hearts" is a beautiful ballad about Henderson's experiences as a single parent, she told The Huffington Post. The first verse describes her earliest months as a young, single mom to her baby girl. "My friends are doing normal things like going to the movies and on dates and out on the weekends. And I'm at home," she explains. "I felt like I was missing out on something, but coming home to her and being with her gave my life more meaning."
Henderson's devotion as a mom is evident in her lullaby video, which shows the talented singer serenading her one-year-old daughter Vaida (the video currently has over 1.4 million views on YouTube). After the video went viral, a company called Cosco Kids reached out to the South Carolina mom and offered her the opportunity of a lifetime: an all-expenses paid trip to Los Angeles to write and record an original single.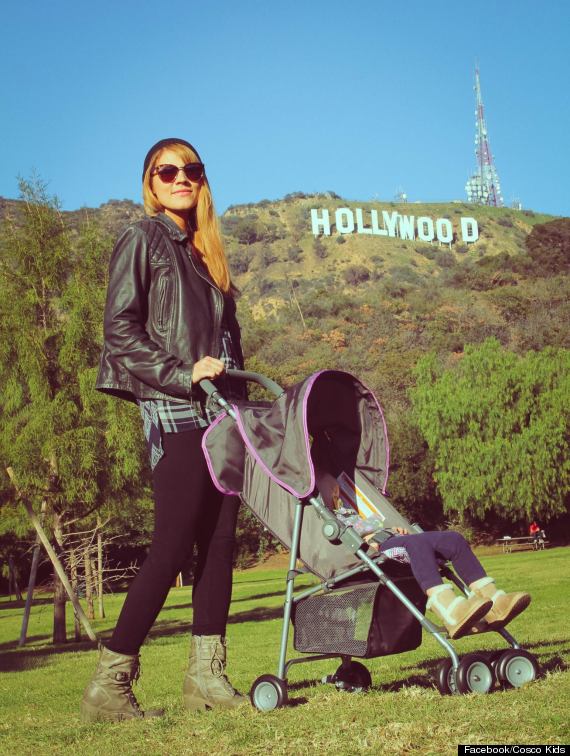 Working with songwriters Jay Levine and Sophie Dupin, Henderson wrote and recorded "TIny Hearts" in less than 24 hours. The mom told The Huffington Post that the experience was "a dream come true" and taught her that being a parent doesn't mean abandoning her passion. "It doesn't matter if you're a single mom working two to three jobs. If you're also a singer or painter or love to write, you should always try to make time for that," she said. "It's not selfish. It teaches your kids that no matter how many obstacles you come across, you can still go after your dreams."
A self-described "music freak," Henderson hopes other parents, especially single moms, will connect with "Tiny Hearts." "I may have taken a different path and missed little things here and there but coming home and being a little person's superhero means a lot of more in the end."
On an even more personal level, Henderson hopes that her viral fame might reconnect her with her own mother, who disappeared from her life when she was only 11-years-old. "I don't know where she is," the singer said, adding, "But I keep thinking that maybe if she somehow sees my video or my new song, she'll come forward and try to reach out."
You can keep up with Kimberly's music on her Facebook page.
@media only screen and (min-width : 500px) .ethanmobile display: none;
Like Us On Facebook |

Follow Us On Twitter |

Contact HuffPost Parents