Entertainment
Real Music, Real Country, And What's Important to Mo Pitney
Mo Pitney knows a couple of really important things about being Country, real Country. For that matter, Mo Pitney knows a lot about a lot of things Country, not least of all about Country Music. It's not just that the songs he writes, and the effortlessly authentic way that he performs them, make such a landmark impression on so many of the people who hear them. Mo Pitney knows quite a bit about the people who've already made Country Music mean so much to so many people, because all of that means so much to him. Still, even though that's important, it's not exactly one of the two really important things that Mo Pitney knows about real Country.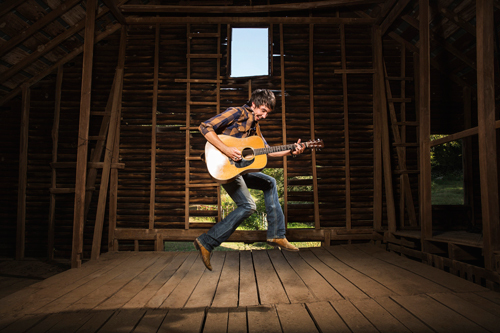 Mo Pitney (Photo courtesy of Curb Records)
When Mo Pitney took the stage at The Grand Ole Opry last June and performed two songs, "Clean Up On Aisle 5" and "Country", the packed audience gave him a standing ovation, something almost completely unheard of for a young artist performing there for the very first time. In the months since, performing at The Opry several more times to the same enthusiastic reception, and visiting radio stations across the country in preparation for the release of his highly anticipated debut album, a lot of people have had a lot of very good things to say about his music, his easy-going manner, and his future. More than a few people think that Mo Pitney may soon be one of the most important artists in Country Music.
Is that important? As it turns out, it may not be important at all; in any case, it's not very important to Mo Pitney. That's not to say that the music he writes and performs isn't important to him, or that the people he works with, or all the people who love Country Music like he does aren't important to him. A lot of things are very important to Mo Pitney, it's just that being important isn't one of them.
Most of the things that are really important to Mo Pitney turn out to have something to do with music or with other people. You can't really separate them into those two categories, though, because so much of what he appreciates in music is interwoven with the way he admires the people who have made the music he loves.
Mo Pitney (Photo courtesy of Curb Records)
He recently performed as part of a tribute to Country legend Ray Price on RFD-TV's Country's Family Reunion, and when he talks about it, you get a good idea of what an experience like that means, when Country Music means so much to you. "I sat in the room not only with a lot of great artists, but with some of the greatest musicians anywhere, musicians that I've listened to on my favorite records," he says. "I was in tears listening to Buddy Emmons talk about his times with Ray Price," he continues, talking about the legendary pedal steel player. "I'm such a fan of the music, and of the people that were here before me. That's where I get my joy, more than anything, from being moved by somebody else, by their music and their life, and their story."
It's the kind of…